Slow down and fully enjoy unique moments in the heart of the Jeseníky Mountains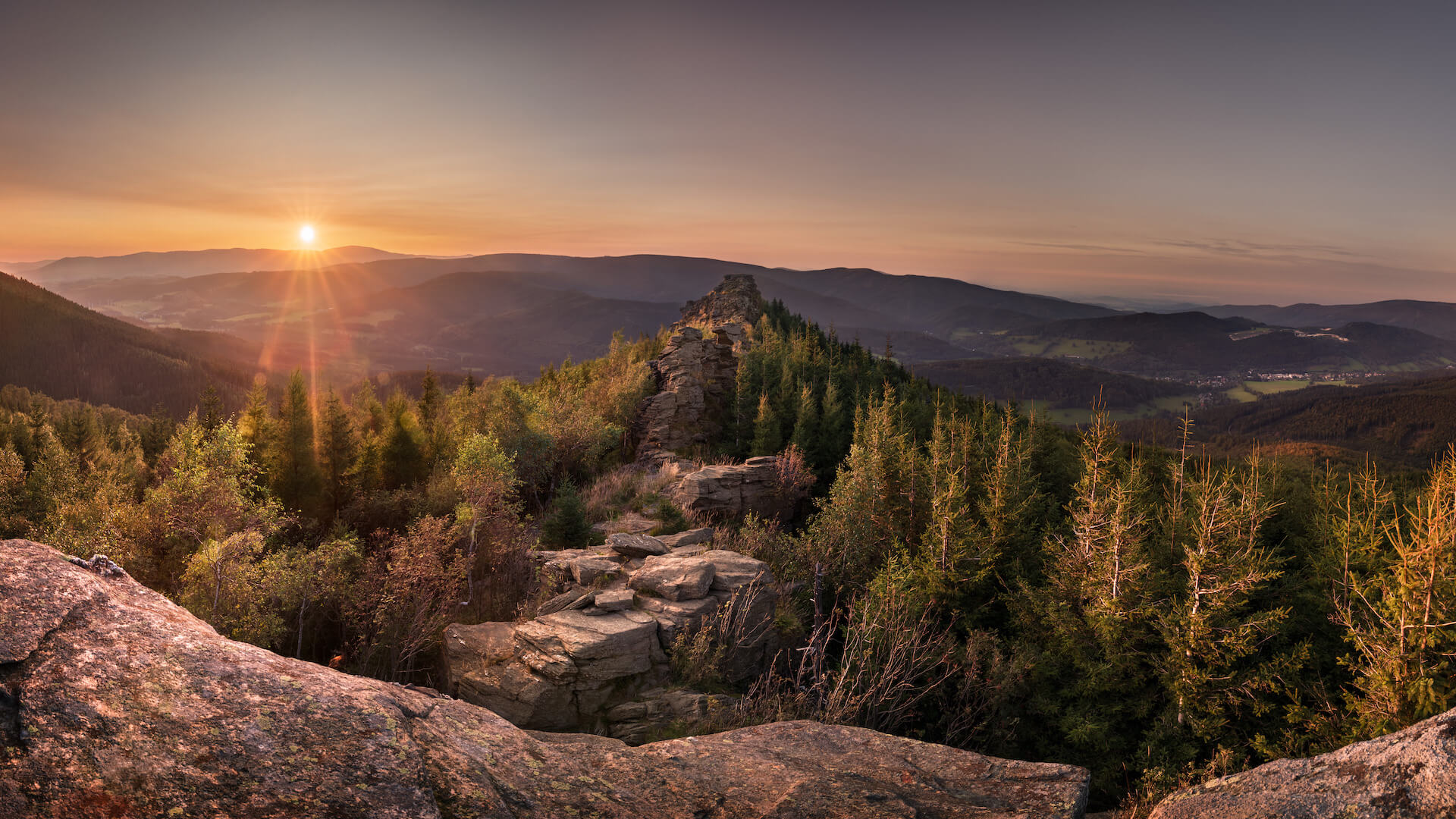 Nature is the best at taking care of your body and soul. Experience sunrise on the Hill of the Cross, with a dazzling view of local landscape, and in an atmosphere of absolute peace.
The foothills of the Jeseníky Mountains are full of places worth seeing. How about taking an adventurous hike to the Praděd Mountain, or enjoying a wellness program at the Thermal Spa in the town of Velké Losiny. Enjoy an authentic vacation of your dreams.