Magic place
A strong connection with the nature of the Jeseníky Mountains, a place charged with magical energy.
The "Hill of the Cross", Křížový vrch, overlooks the town of Jeseník. On the hill, you can find the Chapel of Saint Anne.
Two horseshoe-shaped life lines pass near the Chapel. Another life line, lightning-shaped, lies northwest of the Chapel. The lines are said to have beneficial effects for the treatment of postoperative complications and other difficulties.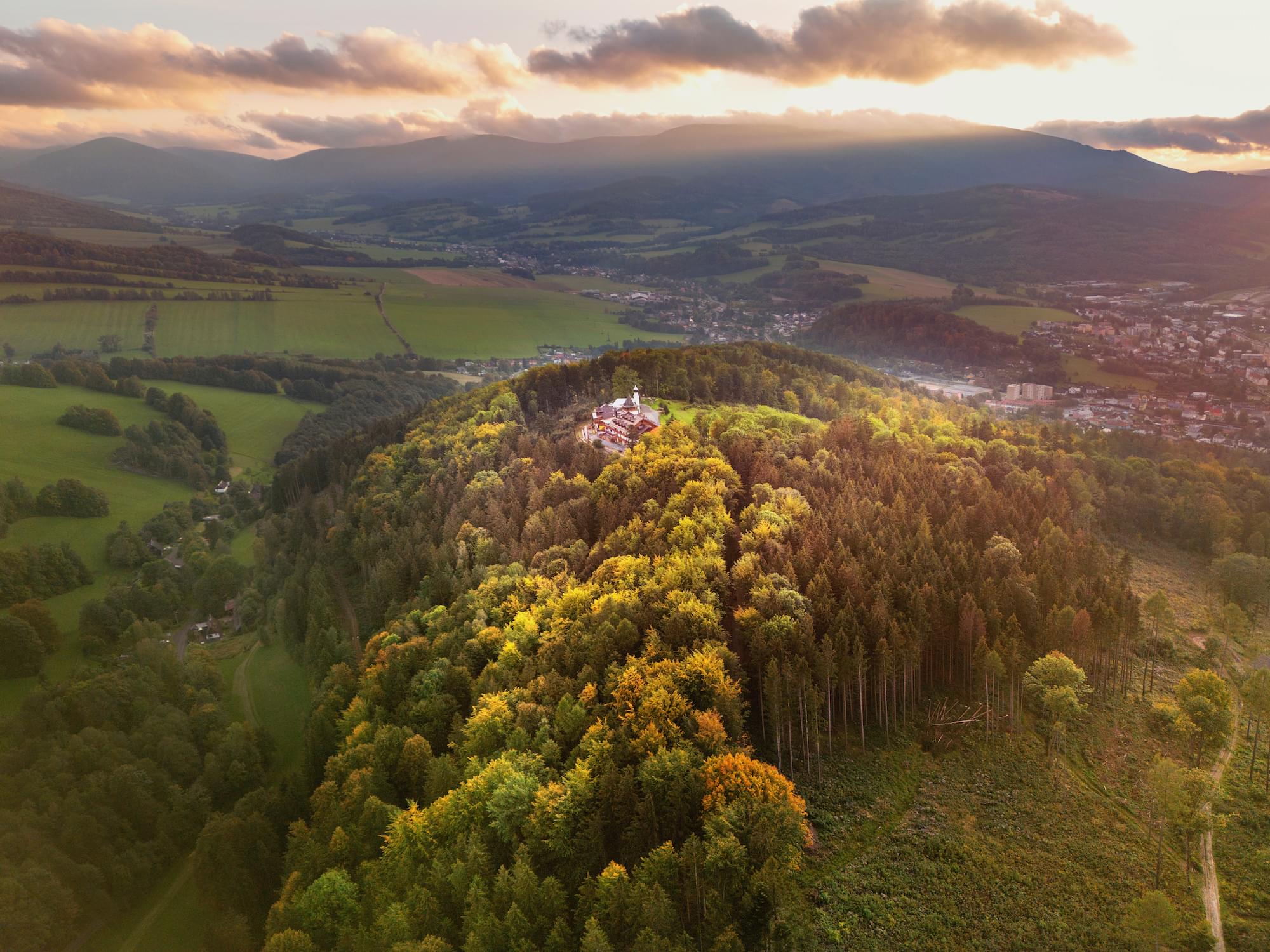 Rooms and Suites
Whether you are traveling alone or with company, your comfort is our top priority.
All rooms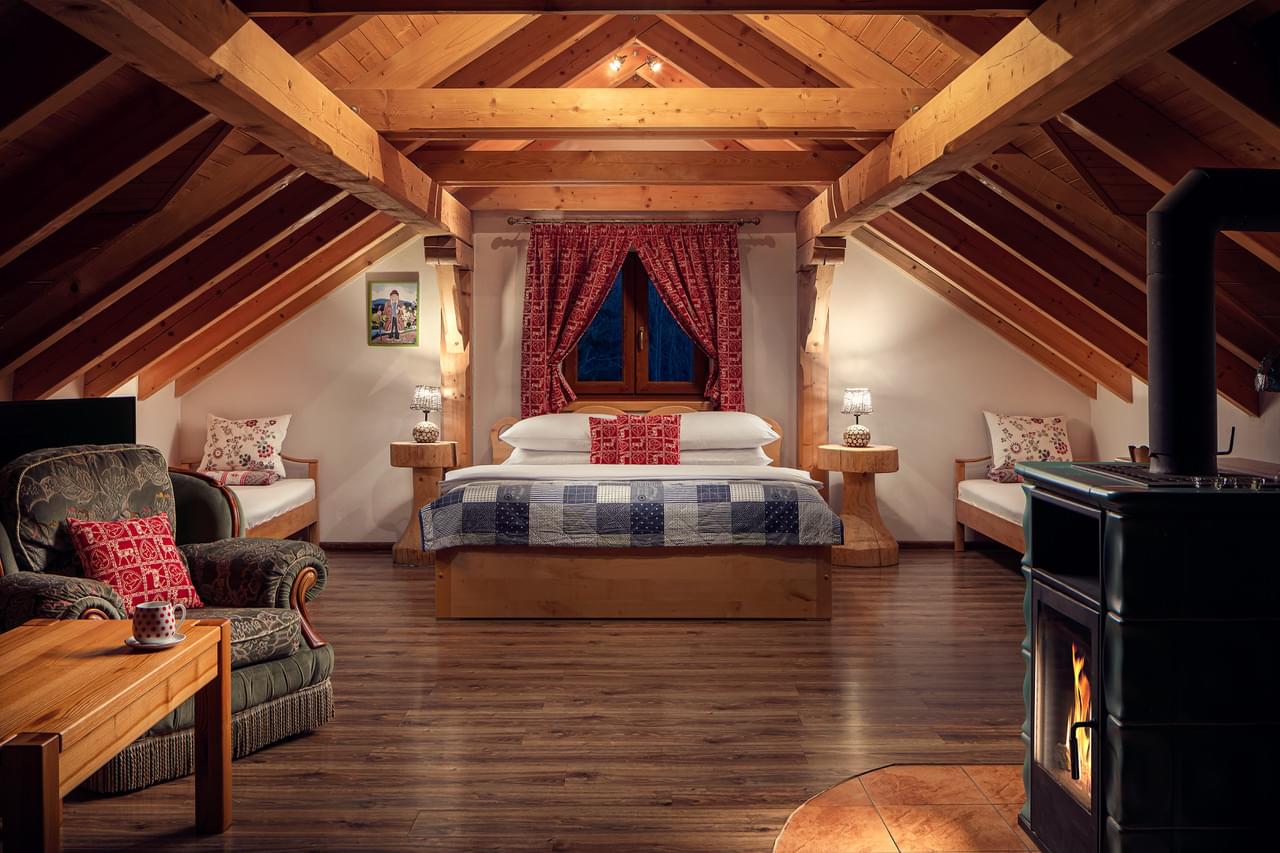 Gastronomy
Share magical moments in our restaurant.
Let your body and soul discover all the benefits of the carefully handpicked produce we use in our cooking. We grow our herbs and microgreens ourselves. Wine is our passion.
With hundreds of bottles and different labels, our wine room is a place full of wonders.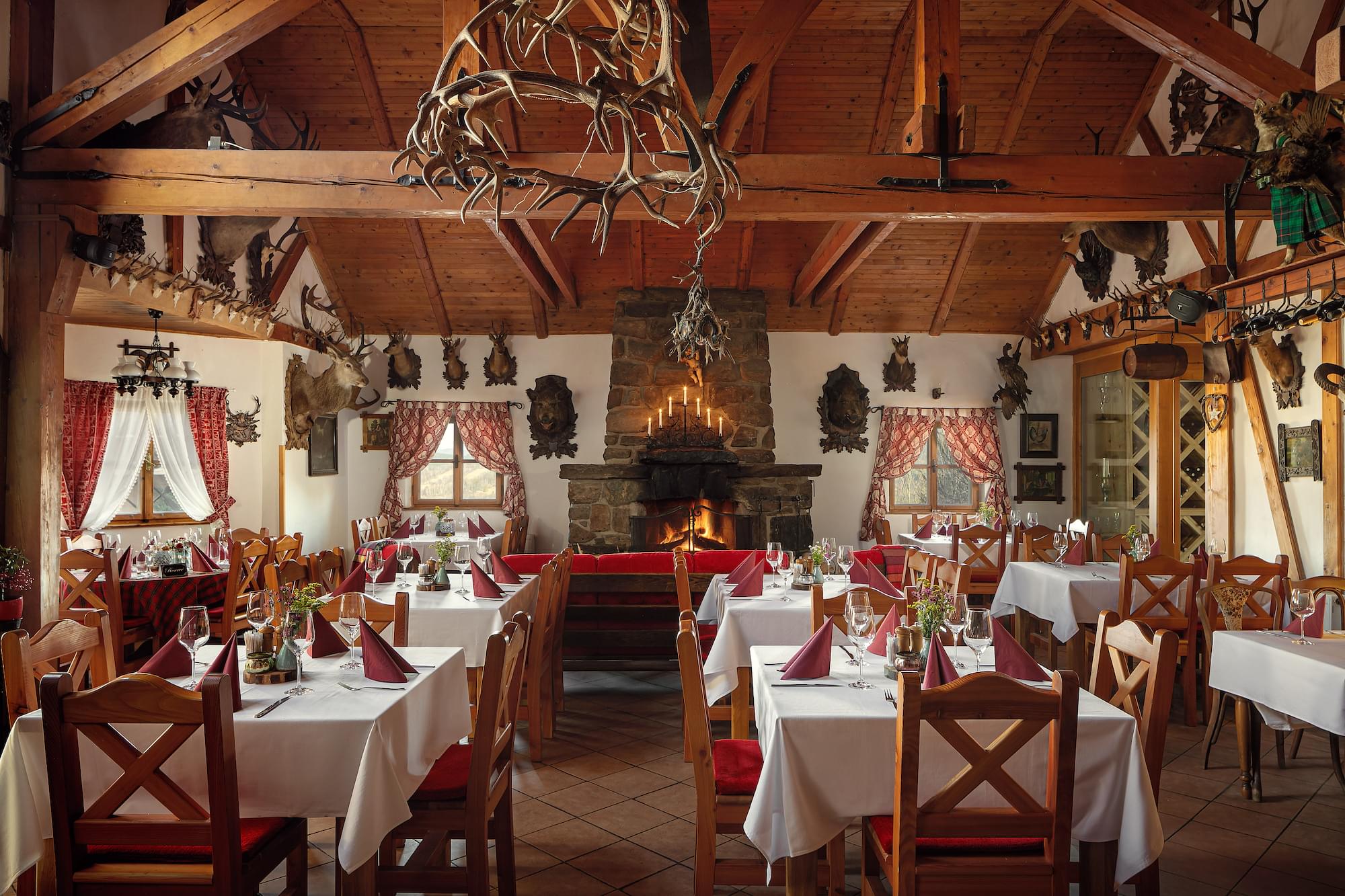 Jeseníky Mountains
Slow down and fully enjoy unique moments in the heart of the Jeseníky Mountains.
Nature is the best at taking care of your body and soul. Experience sunrise on the Hill of the Cross, with a dazzling view of local landscape, and in an atmosphere of absolute peace.
The foothills of the Jeseníky Mountains are full of places worth seeing. How about taking an adventurous hike to the Praděd Mountain, or enjoying a wellness program at the Thermal Spa in the town of Velké Losiny. Enjoy an authentic vacation of your dreams.
Show me Jeseníky Mountains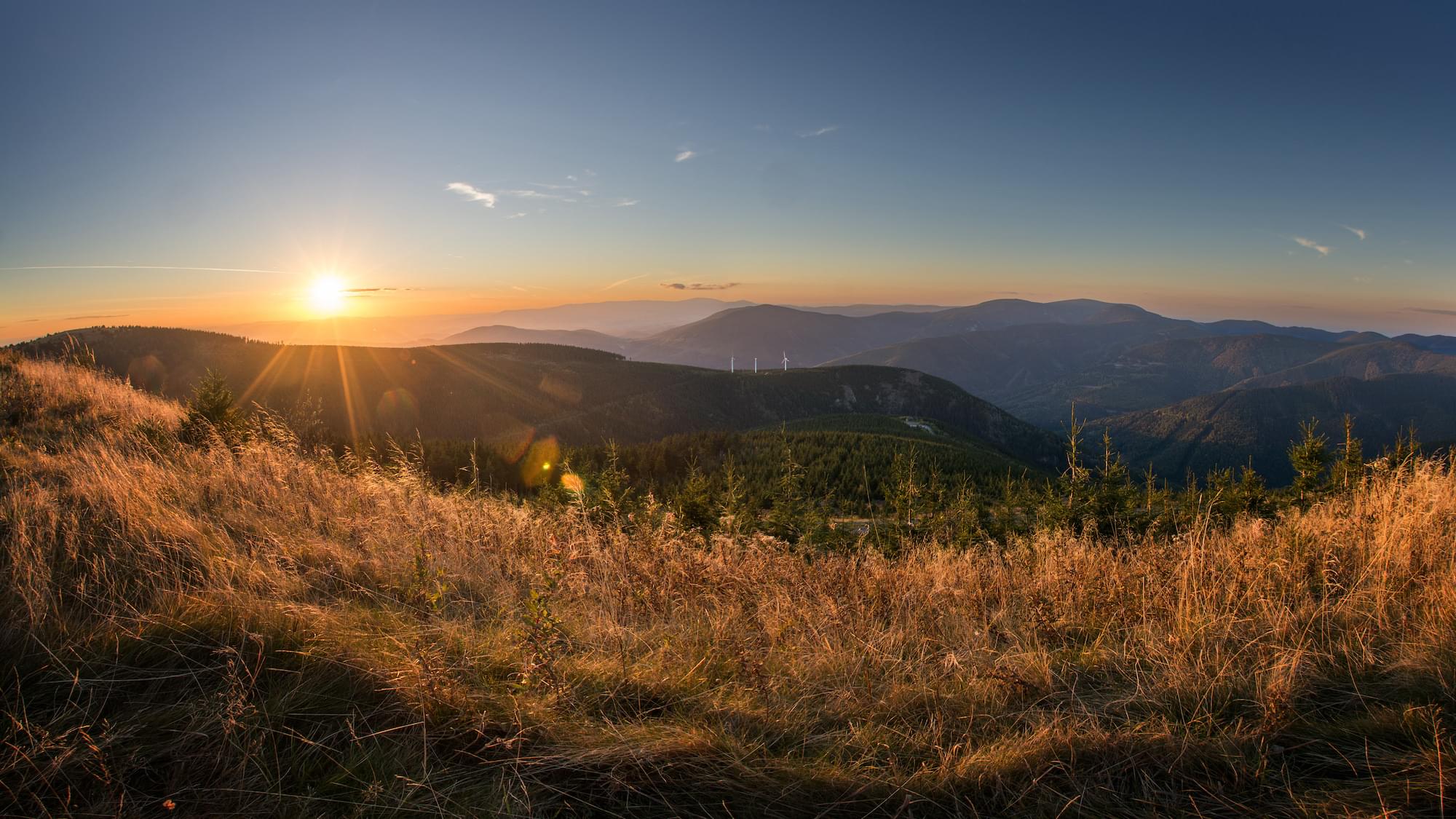 Voucher
You can gift your friends or loved ones a voucher for days of joy and peace in the unique environment of the Křížový Vrch Hotel.
Gift voucher